How To Make Dried Orange Slices
Dried orange slices make for a pretty and interesting addition to your Christmas wrapping, to your tree, as decorations around your home and they really are very simple to do yourself.
What You Need:
Oranges
Knife
Oven
Oven rack
Making Dried Oranges
Preheat your oven to 120° C
Start slicing your oranges to approximately 1 cm thick.
When you have enough, place them onto your oven rack. A baking tray can cause them to stick.
Pop inside the oven for 2-3 hours, regularly turning them until you have an even colour and your desired look. For a lighter orange shade you will want to take them out sooner but please note that these will be a little sticky from the juice and won't last. A darker orange shade will have a more crispy look but these will be reusable.
Leave to cool.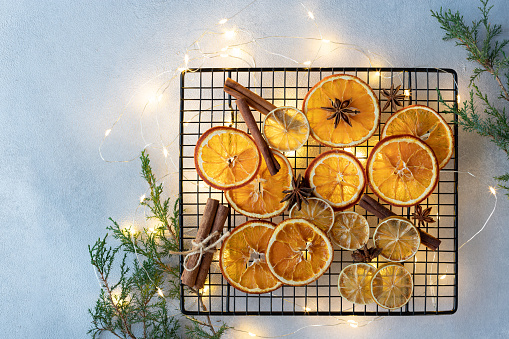 Don't worry if you have a mixture of sizes, end colour, some a little burnt, it all just adds to that gorgeous rustic effect.


Decorating
Once your orange slices have cooled down you can carefully make a hole in the top using a small knife or skewer and use either a ribbon or string to make them into hanging decorations, to add to a gift, to create a statement wall hanging and so on.
If you wanted to do a little extra you could glue other items to the orange slice such as a cinnamon stick or holly or you could have a go at painting them to make them really stand out.
And that's all there is to it, dried orange slices, a very simple, eco-friendly Christmas decoration that is going to look brilliant this festive season.
Pin for later:
If you enjoyed this post you can follow more of our life, opinions and antics over on Facebook, Twitter, YouTube and Instagram. Plus feel free to come and join in with my parenting group 'From One Parent to Another' on Facebook.
If you'd like to contact me you can either leave me a comment or drop me a line via my contact me page.
For other topics similar to this one check out these suggestions below…