To Save or Not to Save? Debt Is the Question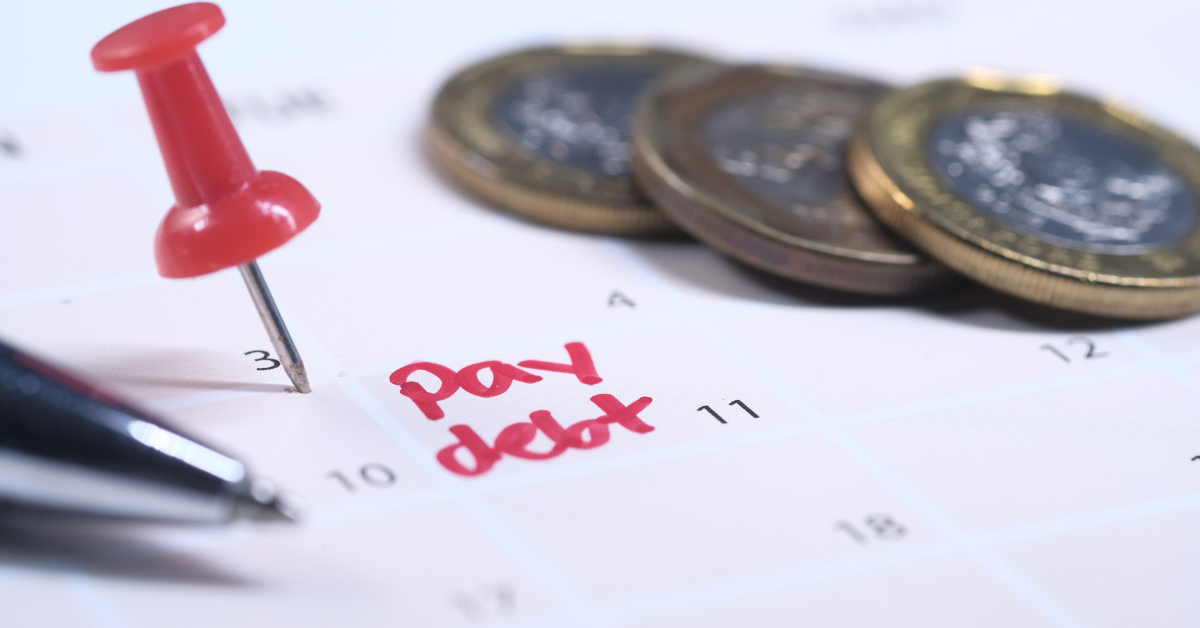 *Written by Zoe Price
Most people agree that saving is an excellent habit for your short and long-term financial security. However, what should you do if you have debt? Is it better to save or get rid of your debt?
This brief article explains why you should prioritise paying off your debts before saving. We'll also cover a couple of examples that break this rule.
Why Pay Your Debts Before Saving?
The simple reason for paying off your debts before starting to save comes down to interest. Savings and debts both have interest attached. However, the interest rate you pay on your debts is significantly greater than your savings.
For instance, credit card interest rates are around 21.5%, whereas you will get a fraction of this from a savings account. Consequently, any money you make from the interest on your savings will be completely wiped out.
Put another way, your debts will cost you more than you can earn from your savings. Therefore, there is no point in starting to save until you have paid off all of your debts. Of course, there are exceptions to the rule, and we will cover these shortly.
However, consumer debt, such as credit card spending, should be eliminated as soon as possible. The best way to do this is to first pay off those debts with the highest interest rate. Doing so will give you more monthly disposable income to pay off your lower interest obligations.
Exceptions to the Rule
As we've alluded to, there are exceptions to the rule and times when you may want to save before paying off your debts. Your mortgage is an obvious example of such an exception. Also, here are a few examples of other obligations where the rule does not apply:
When penalty charges apply.
Student loans.
Interest-free credit.
When Penalty Charges Apply
Some debts carry penalties for early repayment. Depending on the size of your debt, these can be considerable. Therefore, it may not be financially beneficial to repay the debt early.
In such cases, it may be better to stick with your repayment plan. You could then put the money you would have used for early repayment into a savings plan.
Student Loans
Student loans are not the same as credit cards or other consumer debt. The interest you pay on a student loan remains in line with inflation. Also, you do not have to repay the student loan until you earn a certain amount. Eventually, student loans get written off, so savings could be a better option for you. However, if you're uncertain about the best approach to managing your student loans and savings, seeking advice from Credit Master which can provide you with personalized guidance to make informed decisions that align with your financial goals.
Interest-Free Credit
If you have secured a period of interest-free credit, paying this debt off might not be your best option. However, you should ensure your repayment plan clears your obligation before the interest-free period ends. After this time, it is likely the interest rate will rise sharply.
You can use the interest-free period to put some money into a savings account and generate some interest.
Is Saving Still a Good Option
Saving is still an excellent habit to get into. Unfortunately, many savers wipe out the benefit they get from their savings habit by taking on high-interest debts.
By being disciplined and motivated, saving can provide you with financial security in the short and long terms. It can give you money to deal with short-term emergencies such as car breakdowns, renovations, or changing household appliances.
In the long-term, saving will provide you with income when you stop working to enjoy a long and comfortable retirement. Financial planning can be complex. It is always recommended that you use the services of a regulated advisor like Portafina when making financial decisions.
*This is a collaborative post. For further information please refer to my disclosure page.
If you enjoyed this post you can follow more of our life, opinions and antics over on Facebook, Twitter, YouTube and Instagram. Plus feel free to come and join in with my parenting group 'From One Parent to Another' on Facebook.
If you'd like to contact me you can either leave me a comment or drop me a line via my contact me page.
For other topics similar to this one check out these suggestions below…