How To Deal With Your New 'Mum' Hair
*Collaborative Post
When you become a Mum one of the biggest and obvious changes to your body can be your hair. Every one of us will see very different results and not all will be positive but, as we know, our bodies and our hormones are ever-changing which can lead to a variety of issues including hair loss, hair weakness, greasy hair, dry hair, flat hair and out of control hair. But how do we cope with all of this on top of having a new baby? Here are few tips and tricks which should help you to deal with your new 'Mum' hair and some very easy and quick ways to change your hairstyle.
Hair Loss
Hair loss is one of the most common and one of the most noticeable problems women experience after having a baby. Pregnancy gives you fabulous hair and postpartum hormones just whip that away! You will probably notice this more when you are in the shower which can be a bit of a shock because it often looks like a lot more than it actually is. The good news is that new hair does grow in its place, the bad news is that this is 'baby hair' which can look tufty for quite a while. The best way to cope with this change is to allow your hair to do what it needs, not to panic and to feed it in order to give it that nourishment it needs. Use a good quality shampoo and conditioner, do not over wash it, try to keep heat off of it as much as you can and, if it is dry, apply a good oil. It can be very tempting to tie it tightly back so that no one notices it but this can actually result in further breakages so do be very careful. During this period it would be well worth seeking advice from your hairdresser. As for hairstyles, opt for as natural as possibly, let those tresses tumble down or opt for loose up dos such as a messy bun or half up, half down.
Flat Hair
With that loss of hair can come flat hair as you just don't have as much as you once did. Pregnancy often gives our hair volume and we become used to that so when it then falls out and becomes very flat it can be tricky to know what to do with it. So, how do you get hair volume immediately? One quick way is to choose a wig. This may sound a little drastic but if you are truly not happy right now, a wig is a great option. It will give you the look you desire, it will give you volume and thickness as well as be very manageable when it comes to styling it. You could even purchase a variety of styles to give yourself a different look for different occasions. If a wig isn't for you, there are some simple tricks you can try in order to give your flat hair some natural volume. During drying, turn your head upside down, change your parting to give the illusion of thickness, sleep in plaits to provide pretty natural waves, wash with bicarbonate of soda and try a sea salt spray.
Greasy Hair
Hormone changes can often result in greasy hair and the one way that most of us deal with this is by overwashing but all this does is make things worse. Unfortunately, washing strips your hair of the oils it needs which means it just produces more. It can also weaken your hair which isn't great when it is falling out. So, what can you do? Instead of washing so often, try leaving your hair to recover on its own. This may be tough if you have to go out so you can always reach for that dry shampoo to see you through. A natural way of drying your hair out is to wash with a shampoo that includes sea salt or to apply a sea salt spray. As for styling it, tidy up dos are usually the best way to go as it doesn't draw attention to the greasiness, it keeps your hair away from your face and little grabby hands that could add to those oils and it will also mean you won't be thinking about it or playing with it in the day. Dress up a bun using clips to bring interest. Style a high ponytail to give you height but also a sleek do. You could also give the front a lift and a clip back to give the illusion of volume and to take the eye away from any grease.
Dry Hair
Of course, some of us have the opposite problem and the damaged hair goes far drier than it previously was. The main thing you want to do here is to steer well clear of heat and too many products. Your hair is crying out for moisture and care and that's exactly what you need to give it. A good conditioner after your shampoo, rich oils as well as leave-in conditioners will all be welcomed by your dry hair. Don't feel that you have to go at it with the straighteners to try to tame it, this will only make the recovery longer. Instead, sleep with that oil or leave-in conditioner in your hair overnight and place it in loose plaits or a twisty bun. Another gorgeous look is to wrap your hair in rag overnight with plenty of oils to give you tight ringlets which should hopefully look glossy and bouncy. When you wake, your hair should be more moisturised and you will have a natural style that will draw your attention away from how dry it is. If you want a natural home remedy you can try honey, coconut oil, avocado and even raw egg.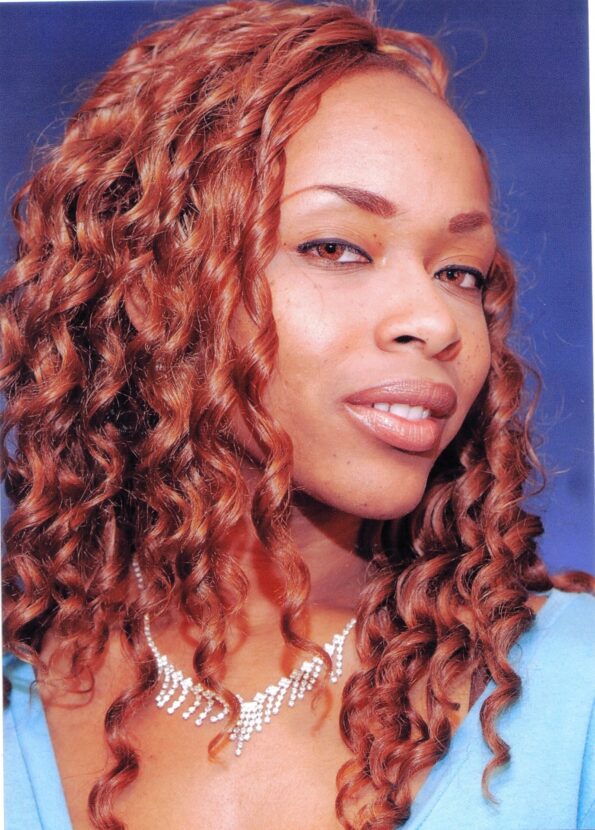 Flyaway Hair
When new hair comes in it can often be a little unruly. Think about how your children's hair becomes static and out of control, this is basically what you have right now. As with dry hair, you can tame this quite easily with a little oil. Your best styling options for this would be either a tight bun, if you can control those strays or, if not, opt for a messy look. Half up, half down, loose curls, a messy bun, a side ponytail or just leave it down with a large side parting. As your hair grows out, that flyaway look should begin to settle down and become more manageable.
Over time, your hair will return to normal, it is just a case of riding through this period and dealing with your new 'Mum' hair in the best way you can.
*This is a collaborative post. For further information please refer to my disclosure page.
If you enjoyed this post you can follow more of our life, opinions and antics over on Facebook, Twitter, YouTube and Instagram. Plus feel free to come and join in with my parenting group 'From One Parent to Another' on Facebook.
If you'd like to contact me you can either leave me a comment or drop me a line via my contact me page.
For other topics similar to this one check out these suggestions below…