Make The Most Of Your Online Shopping!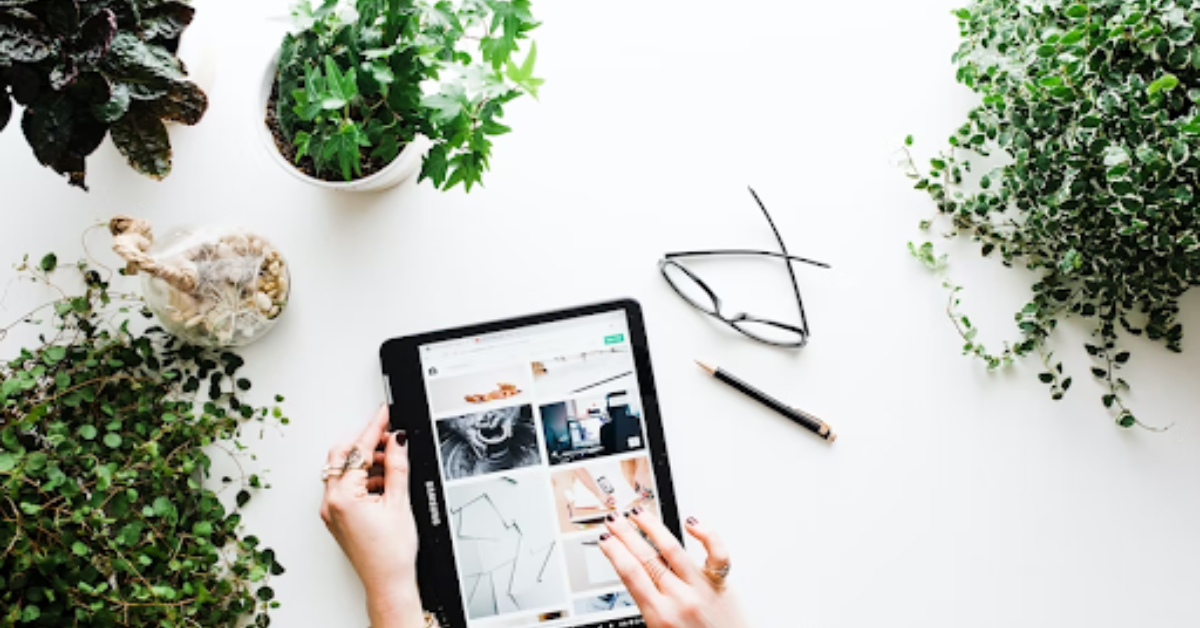 *Collaborative Post
Introduction
There is no way to emphasize how convenient online buying can be. It can save you time and avoids you driving a bit of a distance to the shops only to discover they do not even have the exact stock in of what you want. Whether you're casually browsing after hovering over an Instagram post or searching online merchants for the ideal item, you're in the best of hands. Additionally, internet shopping is virtually always advantageous due to the added feature of free shipping deals available on a variety of websites such as big brands, Etsy, small businesses, as well as discount brands. Do not let the ease of pressing "add to basket" deter you from spending the time to search for discounts, though.
We consulted with shopping gurus to learn their top tips for getting the best deals so that we can be confident that we were saving a lot of money and not simply being lured by clear marketing. Keep reading to find out more!
Compare prices before you buy
You will have more cash to spend when you take the time to hunt for reduced costs. Never make either an online or in-store purchase without first comparing pricing. You cannot know if some other business is charging less, whether they're having a bargain, or if they have a coupon.
By using brand names and style numbers in an online shopping search, online shoppers can rapidly compare prices. Customers may also compare prices instantly by utilizing a browser extension like PriceBlink, which will come up and notify you if they locate the item you're looking at for less elsewhere. This is useful since you might discover it within a shop you would not have previously thought to visit. It is also worth checking if purchasing from a small business would be more beneficial cost wise too. And don't forget to check secondhand sites such as eBay.
Check price history and set sale alerts
Checking pricing histories is highly advised because it could let you know if a bargain you're contemplating is indeed a good deal. You can use historical pricing information from websites such as CamelCamelCamel.com and PayPal Honey to make wise purchasing decisions.
Studying pricing history would reveal the genuine story, so if you find that anything was previously offered for less, it may be better to wait. Shops may try to trick customers into believing that a given price is the best deal available. You can feel even happier with your purchase if you can get it for the cheapest price.
To ensure you get updates on any deals, use Paypal Honey's DropList feature, which automatically sends alerts whenever an item's price falls below a predetermined amount.
Try to get a retroactive discount
When you click "buy," the comparison of prices should not necessarily end. Verify the shop's price reduction policy if you notice anything was on sale following the purchase of an item. Some may allow you a maximum of two weeks to receive a refund for such a price gap. It can be advisable to call customer care or to utilise the online chat tool to ask about the adjustment in pricing.
Search for coupons
When making online purchases, try to nab a coupon. Many online merchants provide coupons, which may be for cash or free shipping for either new customers or email subscribers. In order to discover what you're searching for quickly, check the retailer's webpage or go straight to a discount organizer like CouponFollow.com, which groups coupons by brand.
These websites also inform you if a discount has been confirmed, saving you time from attempting a deal that may have expired or not be valid. Using a program that finds the greatest discount coupons for you when you use coupon browsers. Think about the Chrome add-on Cently, which notifies you when a deal for the store you're purchasing from becomes available. Cently also has money-back features so that you can save money while receiving benefits.
Maximize cash back on every purchase
Make sure the credit card you have is working to your advantage by allowing you to accumulate worthwhile rewards that you can utilize to build up savings for a significant sale or a trip. A flat-rate rebate cash-back card is undoubtedly one of the main choices since it reduces the necessity to monitor categories or spending caps while enabling you to garner more on a wide range of items for purchase and retailers. There are numerous kinds of rewards that may keep giving you more for air transport purchases or grocery shopping.
Consider going beyond and using cash-back systems, which can assist you to get more money back on each and every transaction. For example, CouponCabin.com gives cash back to tens of thousands of online sellers selling items in a range of categories such as food, apparel, gadgets, baby products, and electronic housewares.
Rakuten offers consumers cash back through hundreds of shops, many of which you probably already use for your purchases. For US online shopping purchases, American Express just established a 3% money-back category. Additionally, there are several outstanding rewards credit cards that give cash back on purchases.
Install a free browser extension
PayPal Honey would be a useful resource for finding coupons and securing cash-back offers, as was already noted. You don't have to spend hours looking for discounts and trying out codes. It's like having a personal shopper find you the finest deals on everything you want to buy.
Extensions including PayPal Honey save time and energy by continuously checking the discount coupons for you at checkout because keeping track of all the promotions and emails regarding coupons may be difficult. When discounts or cash-back deals are accessible and are only accessible through extensions, you can even save more money.
Another choice is to enrol in RetailMeNot's cash-back scheme and add the Deal Finder extension to your browser. Top brands in fashion, home, cooking, electronics, and other categories offer cash-back rewards of up to 15%. To date, the company has given $55 million in cash back to its customers.
Subscribe to loyalty programs and newsletters
As most loyalty membership programs are free, it is to your advantage if you subscribe to one. Loyalty programs receive updates on offers, future flash sales, and new products. Additionally, it's quite typical for merchants to provide new subscribers with a special discount code.
Conclusion
With the rise of online shopping from one's own country to free shipping from abroad, it is a great addition to our expertise to know how to catch big savings while having the items we desire at hand. Being able to practice all the suggestions above could give you a whole lot of savings.
Overall, it is best to make wish lists and wait until sale occasions, such as long weekend promotions for online purchases, rather than buying something immediately because you have the opportunity to buy it. Keeping a list is a useful method for keeping your items structured so you can track pricing changes for the things you need.
Always shop responsibly and consciously taking time to ensure that you can afford the purchases you are looking at.
*This is a collaborative post. For further information please refer to my disclosure page.
If you enjoyed this post you can follow more of our life, opinions and antics over on Facebook, Twitter, YouTube and Instagram. Plus feel free to come and join in with my parenting group 'From One Parent to Another' on Facebook.
If you'd like to contact me you can either leave me a comment or drop me a line via my contact me page.
For other topics similar to this one check out these suggestions below…